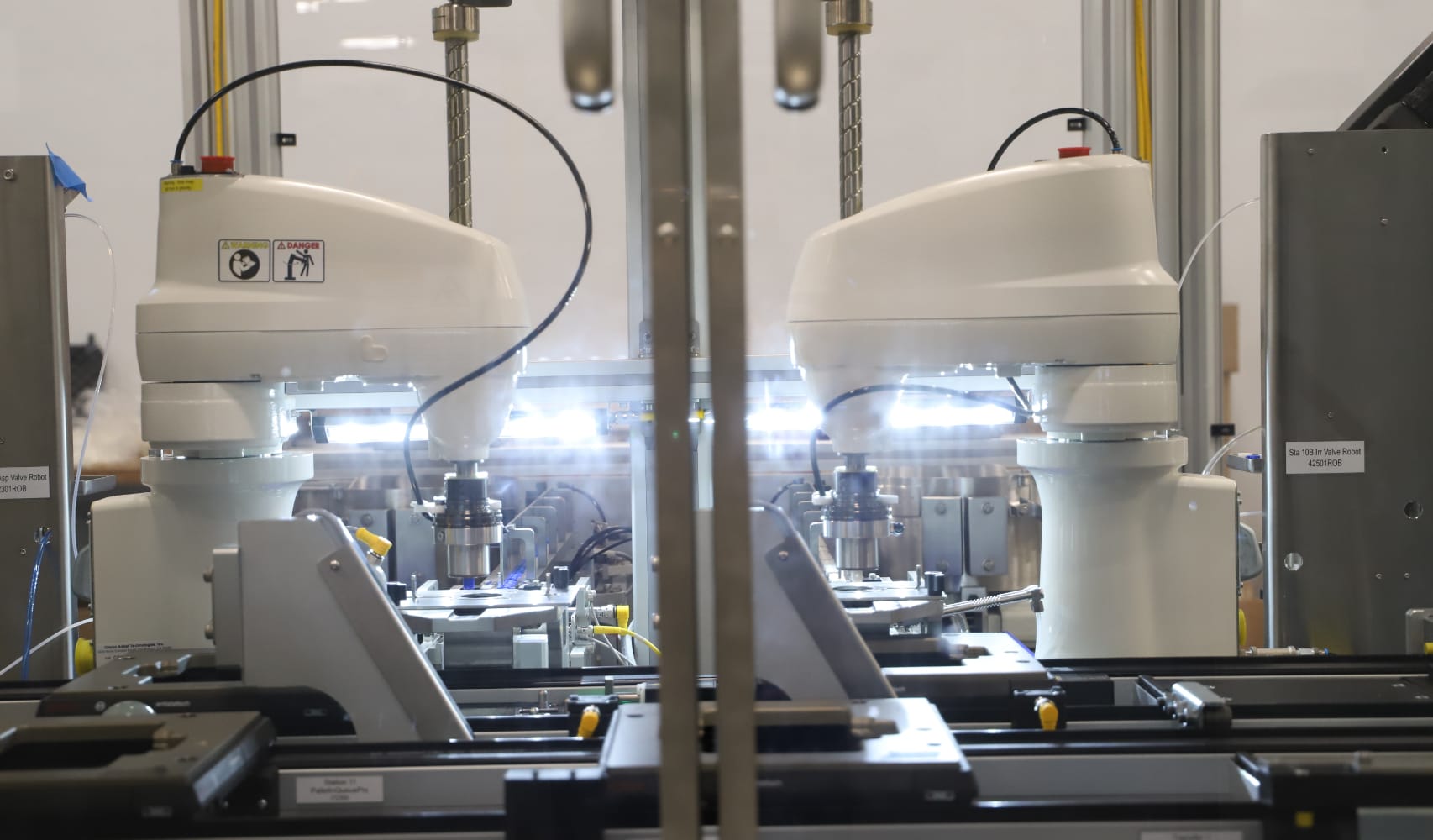 Emerging Markets
Innovative Automation Equipment for Innovative Products
Our rapidly evolving world constantly presents new products, often at a rapid pace. Decades of experience in automation technologies enables us to apply our expertise to the challenges of manufacturing unique new products, such as:
Water Treatment and Filtration Products
Renewable Energy Production Equipment
LED Lighting
Novel Energy Storage Devices

See some past projects below.
Battery Packaging
Our expertise across multiple production platforms, including batteries, will help us serve the world's need for new and improved energy storage devices.
Custom Material Handling
Our custom material handling expertise can be applied to transferring parts in almost any field of manufacturing, from transportation to energy.