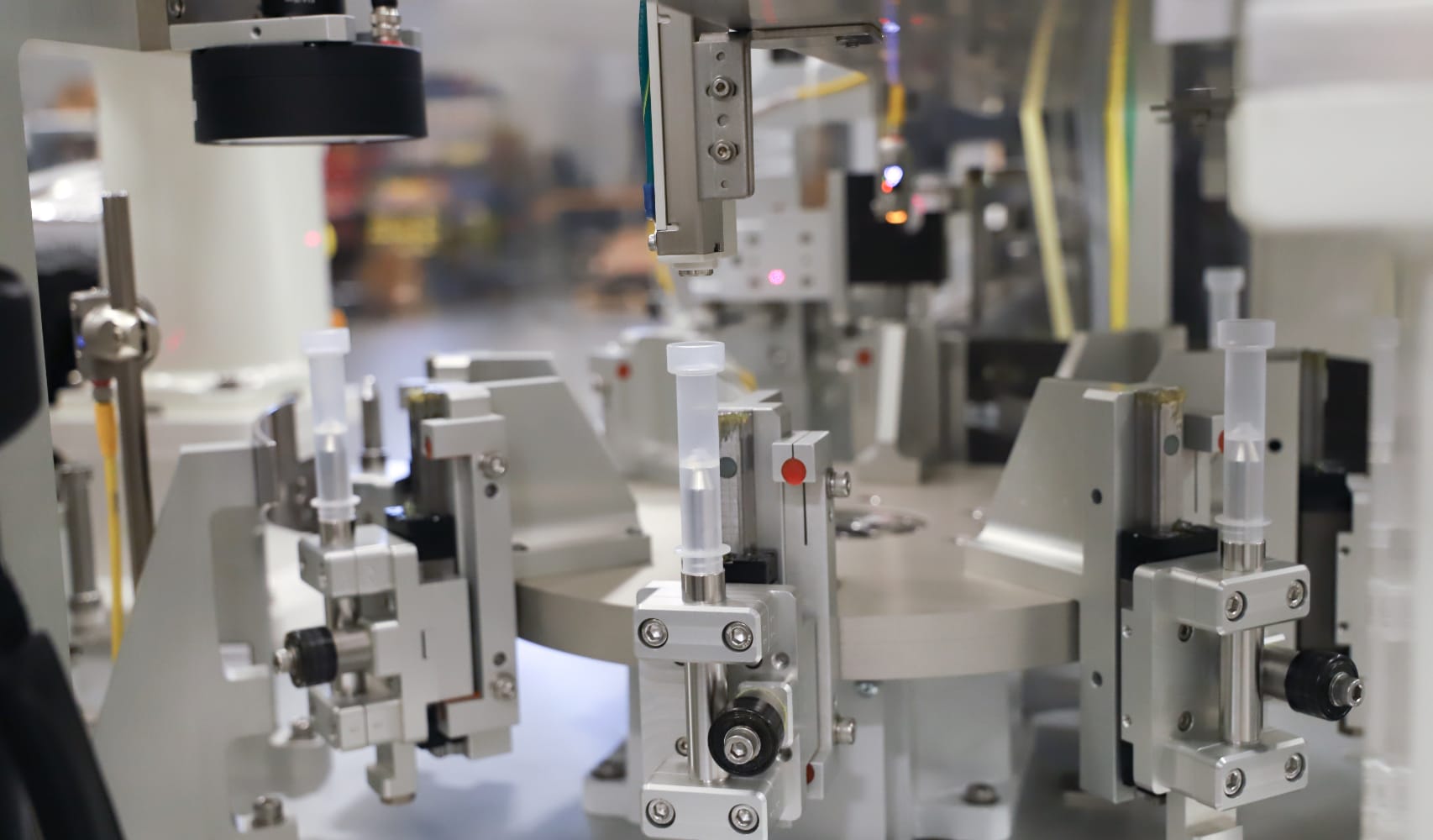 Medical/Life Science
Automation Equipment for a Critical Industry
In the medical and life sciences world, there's no room for error. Our equipment solutions demonstrate compliance to rigorous industry standards. Our expertise in these fields include:
Clean Room Requirements
Dispense and Fill Processes
Machine Diagnostics and Product Traceability
Regulatory Guidelines

See some past projects below.
Diagnostic Device Production
Automated assembly of a multi-component medical device, requiring in-line leak testing, custom dispensing, and in-line labeling.
Custom Container Handling
Custom tray loading of multiple size liquid containers, incorporating a very small footprint, as well as, quick and easy changeover.
Reagent Test Kit Packaging
Precision dispensing of micro-volumes into test vials, followed by sealing, vision inspection, printing, labeling and packout.