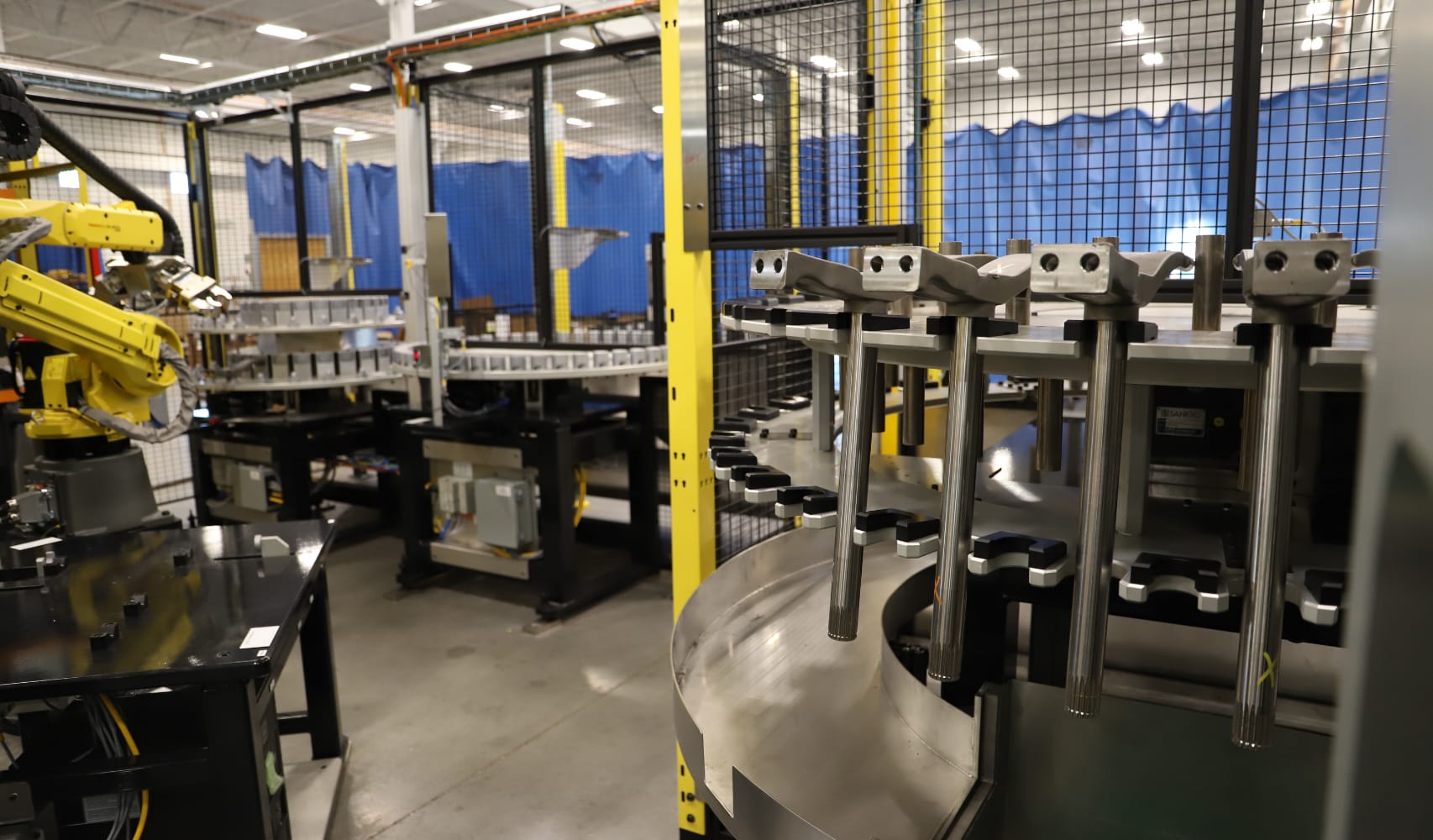 Transportation
Robust Automation Equipment for the Automotive Industry and Beyond
Since our start in 1980, Isthmus Engineering and Manufacturing has provided state-of-the-art solutions to help our partners in the transportation industry automate their manufacturing processes. These solutions have included:
Custom Material Handling
Automated Assembly
Robotic
Integration
Custom Machining Solutions
Inspection and Testing

See some past projects below.
Steering Arm Assembly
Fully integrated processing system for outboard motor components, incorporating loading/unloading, welding, and multiple inspection stations.
Fuel Rail Leak Testing
Final assembly and leak testing (pressure decay and flow) for automotive components.
Engine Block Processing
Multi-station outboard motor assembly system with integrated third party equipment.