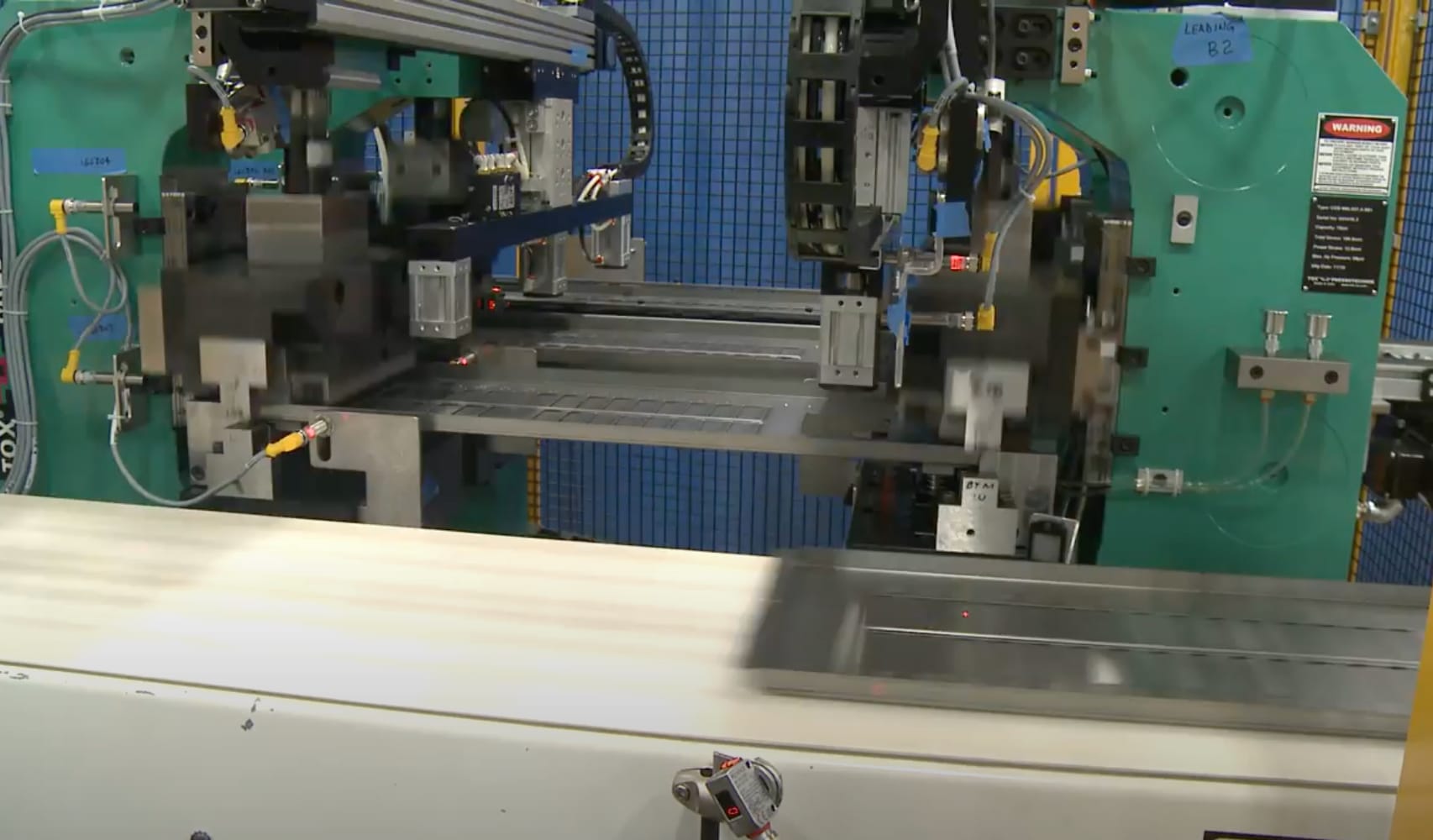 Industrial
Custom Automation Equipment for Industrial Markets
From providing solutions to OEMs, to designing and manufacturing efficient assembly lines, we have decades of project experience your organization can draw on. Our industrial applications have included:
Custom Material Handling Systems
Custom Machining and Forming Processes
Industrial System Integration

See some past projects below.
Sheet Metal Forming
Custom bending of sheet metal, for production of residential control boxes.
Metal Case Assembly
Assembly of industrial cabinets using rivet-less joining technology.